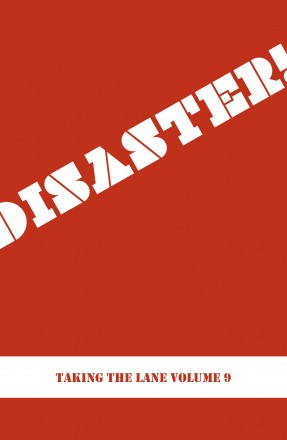 Update: "Disaster!" is now being funded on Kickstarter. Grab a copy and help make it happen!
Taking the Lane #9 is in the works and should be out in January. The theme this time around for our quarterly journal of all things bike-related is "Disaster!"
I'm seeking your nonfiction submissions about the role of bicycles in preparing for, surviving, and responding to disasters … natural and otherwise. Nonfiction only, under 1,000 words. The initial deadline is coming up soon, on December 1st.
Rough drafts are okay. Questions and pitches welcome. Illustrations sought. Send submissions to elly at taking the lane dot com.
So far we've tentatively lined up an interesting variety of content, from emergency planning when your bike is your vehicle to the Sandy aftermath to the economic crisis in Greece. Like each issue before it, the goal is to make "Disaster!" the best one yet. It'll definitely be the most bright red.