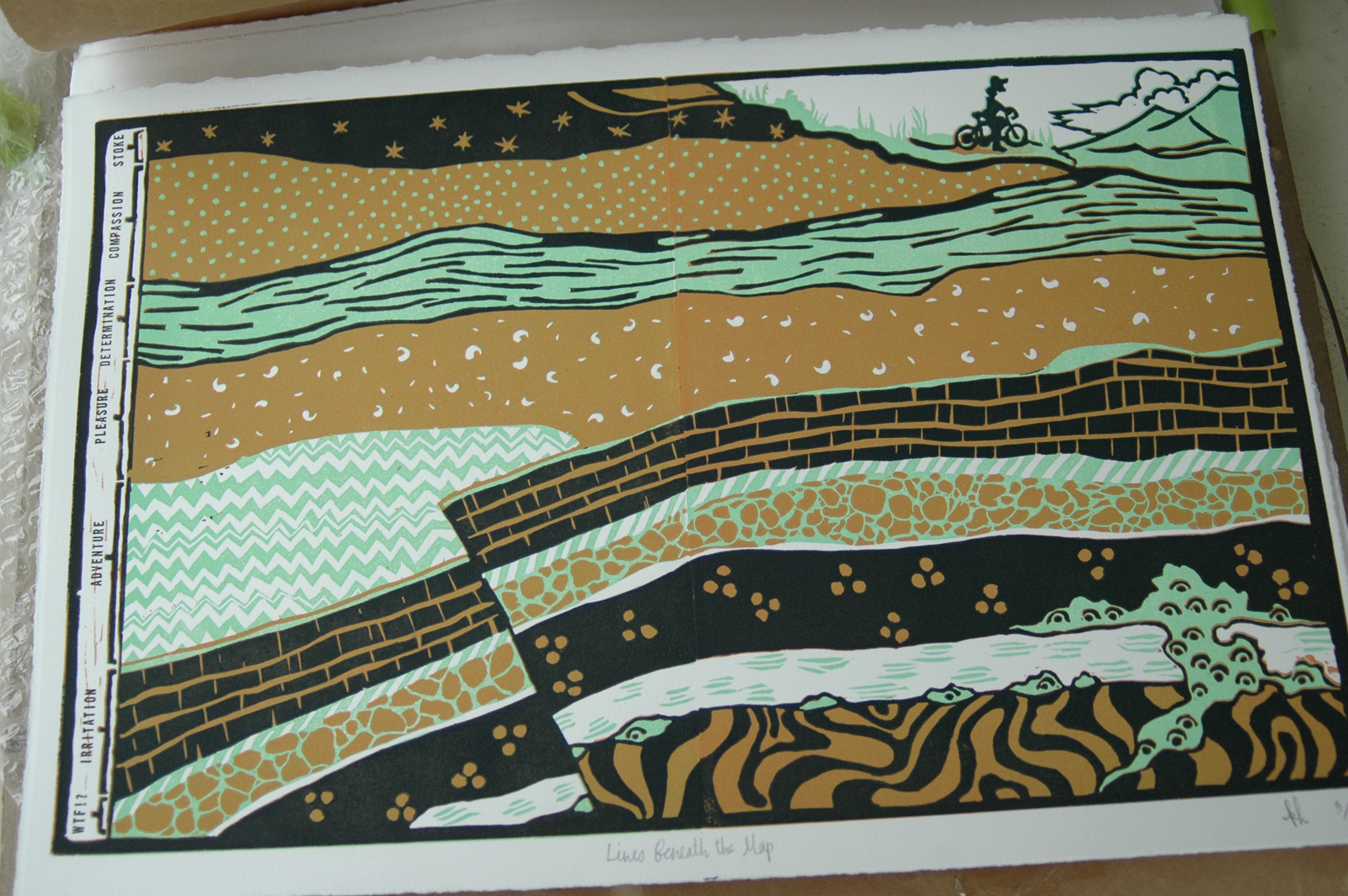 ---
About a million years ago (alright, three months ago), when Katelyn Hale and I were putting together the last issue of Taking the Lane, we decided that a supplemental work of art would be a great boost for the zine itself and for Katelyn's nascent block printing enterprise. We put the print as an offering on our Kickstarter project for the zine, with limited details, and several brave souls backed it at that level.
Then I left for tour and forgot all about it, and Katelyn joined a printing studio and got to work. You can get a sense of just how much painstaking work the run of prints required by checking out this video that captures a small segment of the process.
Katelyn delivered a stack of the extremely-limited edition prints on our second or third day back. The full title is "Lines Beneath the Map: A Geological Diagram of a Dynamic Experience" and the art conveys the same style and depth of thought that went into making its zine companion one of the best-integrated, artistically complete, (not to mention best-selling) publications Taking the Lane has done yet.
It's taken me a while to put them online because I can't quite believe how beautiful they are — I keep tiptoeing into the office to peek at them and then getting back to more mundane tasks like making my online storefront more functional. But now it's time to mail them to the four lucky backers who chose them … and possibly to you, if you're so inclined.
You can order one of these prints for yourself right here, while they last.