It's that time of year again.
We're on a train, headed all the way east to begin our fourth annual Dinner and Bikes tour.
In New York, we're meeting up with Joshua Ploeg, who makes extravagantly delicious food (that happens to be vegan and gluten free) and Aaron Cynic, friendly roadie and documentarian.
This year we'll all pile into a waste vegetable oil tour van and cover the eastern seaboard, from Maine to Miami.
We'll be serving up Joshua's delights…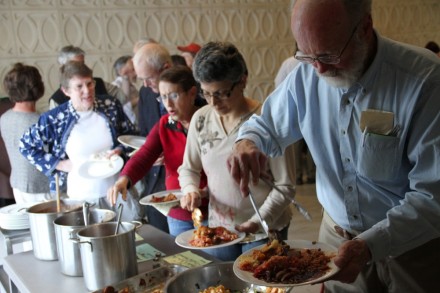 …and filling your head with stories (and movies) of bicycle activism…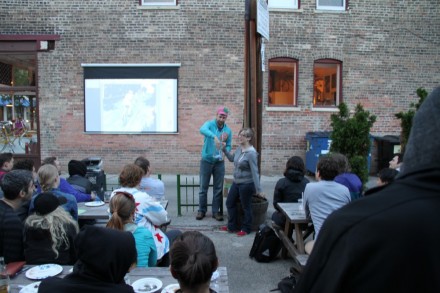 …and providing a chance to talk about it all, in context of where you live.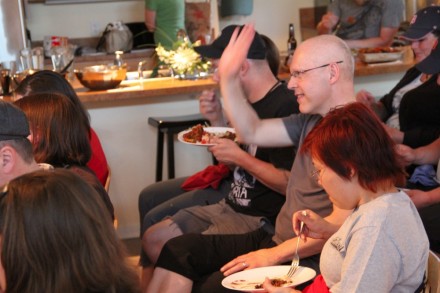 We'll also bring our pop-up bike-themed bookstore, where you can get copies of all our work, including my Bikenomics, Joe's freshly pressed DVD Aftermass, and Joshua's colorful new cookbook This Aint No Picnic. Oh yeah, and lots of bike t-shirts.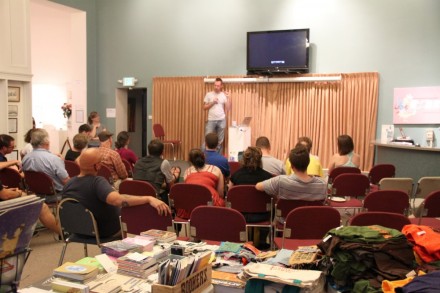 We can't wait to meet you and see what your town's been doing for bikes.
Our schedule is packed this year—but we are still willing to fill the few days off we have with more events, if you'd like to bring us to your town.
(Photos by Joe Biel and Aaron Cynic, on our 2013 tour in the midwest)